DVD Box Set Information
The DVD Box set of Orguss is available on Ebay. I've only seen a few up at a time recently. The DVD quality is excellent. I could see no distortions or flickering in the picture.
The DVDs are in the original Japanese language format, not dubbed. You have the option of enabling either Chinese or English subtitles. The English subtitling is not the best. It was apparently done by someone who is not a native English speaker. The English translations of the character names are also amusing. I almost choked when Kei's name was spelled out on screen as "Jackie". Some of the other names... Olsen - Austin, Mome - Monica, Athena - Argentina, Mimsy - Minly, Tai - Titan.
Below are some pictures of the Box set, DVDs and interior art.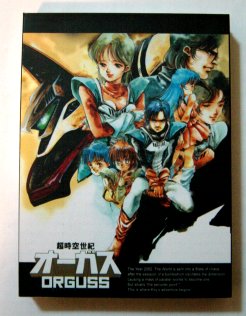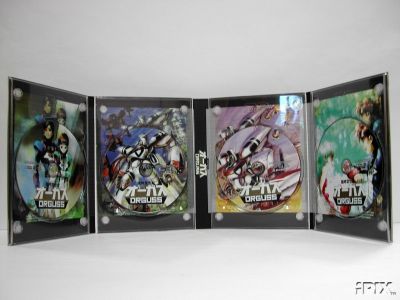 Back to the Orguss Shrine Page
---
Orguss Shrine maintained by Mark Stout / stouty69@comcast.net / Revised 8/26/10